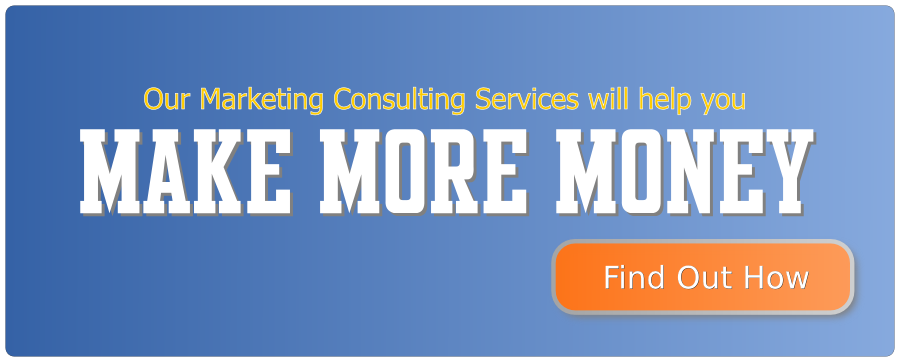 Three Essentials to Improve Your Search Engine Ranking
Did you know that you can improve your search engine rankings by simply improving your content, targeting the right keywords and managing your link profile? Most business owners don't have time to thoroughly understand how those three elements impacts your search engine rankings.  That's where we can help.  We can provide a complete analysis of your search engine profile and develop a strategy that will help move you up in the rankings.  Find out more.
Can You Get Me to the Top Spot on Google?
That's our goal, but we can't guarantee it.  No legitimate SEO company can guarantee you that.  And no one can do it overnight.  Nine times out of ten we can improve your overall rankings for the keywords that are important to your business.  We often discover that there are keyword opportunities that neither you nor your competitors had thought of.  We'll be able to get you ranked for those keywords so you can gain a competitive advantage.  Take advantage of our Keyword Services today.
I Need Help With Social Media
We can help there too.  Whether you need help deciding which social network to choose, help setting them up or help developing a comprehensive digital strategy so your social strategy and web strategy all work in concert.  Our experts can create your profile, manage your timeline and even create posts or tweets.  We can also help you develop strategies to attract more fans and followers.  Learn about our Social Media Consulting.

What's the Best Ecommerce Solution?
That really depends on what you want to do.  Some are super easy to manage others take more time but also offer more features.  Some make adding a cart to multiple websites a breeze, others are great if you have large product catalogs.  And then there's the price.  Some can costs hundreds or thousands of dollars a month, while others are free. Confused yet?  That's where we can help.  We're familiar with most of the major online store options and can help you choose the one that's right for your business.  If you need help setting it up or managing it, we can do that too.  Let's get started. Here are just a few of the shopping carts we've worked with.

Set Up a Website and Create a Blog
Need help creating or re-designing a website?  Want to start a blog?  Our talented team of designers and engineers can quickly get your business web site set up or add a blog to your existing website.  We specialize in content management systems (CMS) that are easy to understand and maintain.  There's no sense in our creating a proprietary system  that's hard to understand when there are so many great free options to choose from. One of our favorites is wordpress.  We can quickly get your website set-up and have wordpress installed as your CMS. It's secure, flexible and easy to use.  While we can create a custom design for your website, if you'd rather use an off-the-shelf theme, we can help there too.  Get more info. Here are some of the website platforms and blog themes we like:

Take the next step by contacting TALUMO today and let us show you why outsourcing your marketing to TALUMO may be your best marketing decision to-date!